Page last updated: October 21, 2022
All glass plate photographs by Harold A. Taylor. Digital images copyright © 2022 by Pinyon Publishing. No reproduction without permission.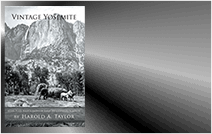 In the early 1870s Richard Leach Maddox (English photographer and physician) invented the dry gelatin glass plate negative. While using the photographic precursor (wet collodion glass plates) for microphotography of minute organisms, Maddox had noticed ill effects of the vapor from the ether used in the process. The dangerous chemicals had to be applied to the glass plate just before exposure and then developed in a darkroom within minutes before it dried. Maddox's new dry glass plates were coated ahead of time with light-sensitive silver nitrate dissolved in gelatin. Dry glass plate negatives were safer, easier to use outside, and produced sharper images. They dominated photography until the more convenient flexible celluloid roll film became available in the late 1920s.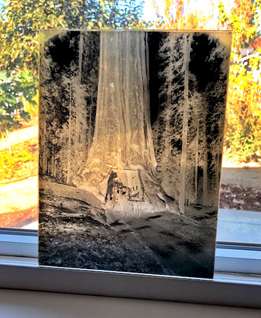 Wawona Tree with Coach 8"x10"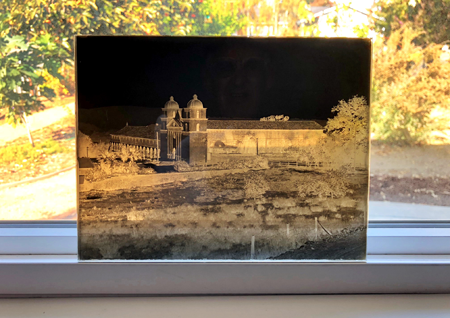 Santa Barbara Mission 8"x10"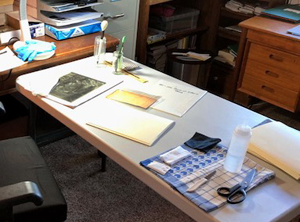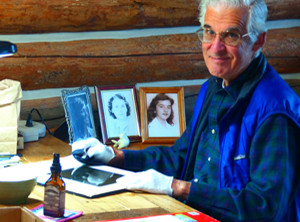 For many decades, Harold Taylor's glass plates were hiding away in paper envelopes with his (or his assistant's) lovely penmanship noting their contents. We use a soft goat-hair brush and a thin blade to carefully remove any bits of paper that may have adhered to the plate. We avoid contact with the emulsion side since it is subject to flaking. But on the glossy non-emulsion side, we lightly remove dirt and polish the glass with cotton pads and distilled water. We transfer the cleaned plates to archival 4-fold sleeves which we store upright in archival boxes.
We scan each plate at high resolution with a scanner that allows light to pass through the plate. We can then perfect the digital images on the computer in a fashion akin to making developing adjustments in the darkroom. And we can digitally remove micro-scratches.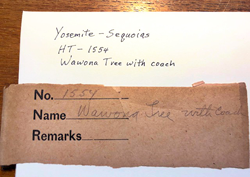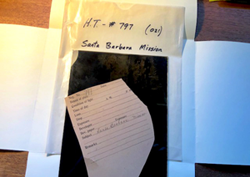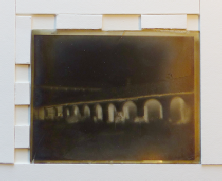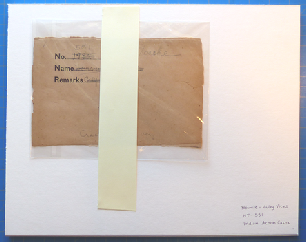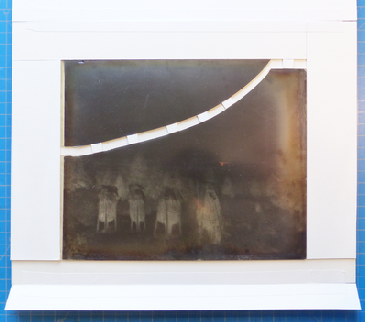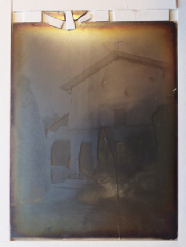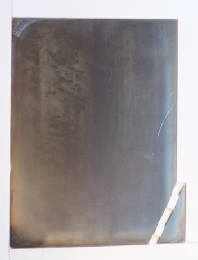 Of the 324 glass plates, 6 were cracked or broken in a way which required horizontal supported storage in a sink mat.
The 11"x14" sink mats are constructed of mat and mounting board, forming a bottom, a top lid, and borders that the glass plate is "sunk" into. The lid and front border are hinged on for safety and to facilitate future access to the plate. Spacers prevent glass pieces from touching each other.
The cracked plates still scanned well, and we can also digitally remove cracks.