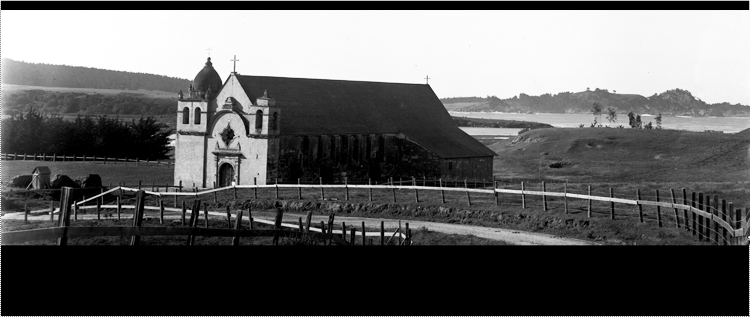 Page last updated: November 17, 2021
All glass plate photographs by Harold A. Taylor. Digital images copyright © 2021 by Pinyon Publishing. No reproduction without permission.
MISSION SAN ANTONIO DE PADUA
San Antonio de Padua (003, 5"x7")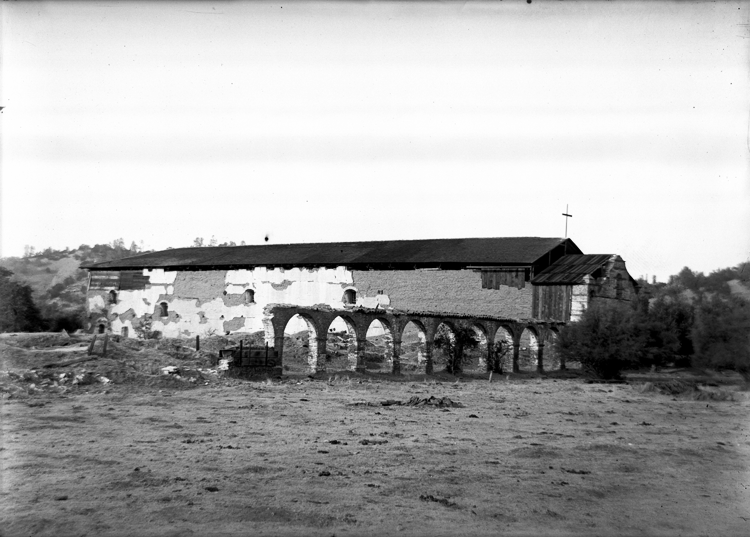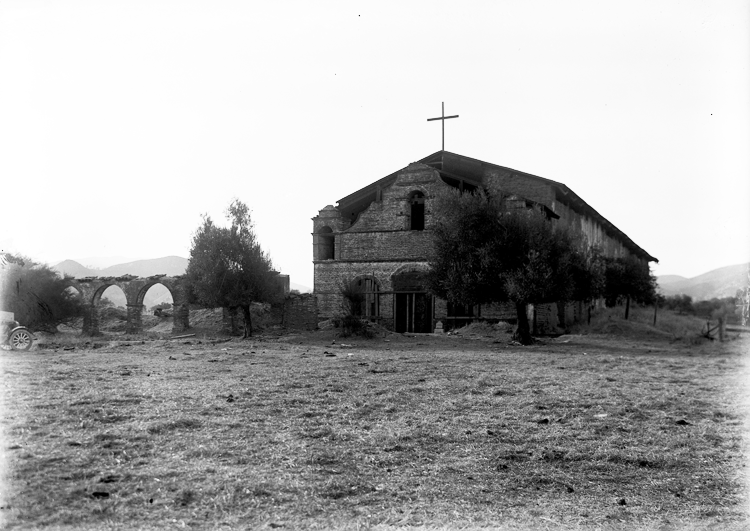 San Antonio de Padua (004, 5"x7")
San Antonio de Padua Front (Celluloid: 005, 006, 007, 5"x6.75")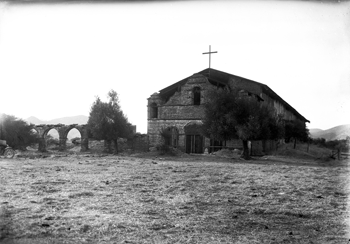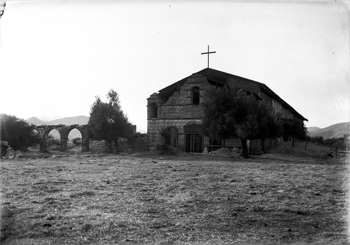 This third mission to be built (like the second mission Carmel) was also moved two years after its founding in 1771, the main building was completed in 1813. The mission brought water via aqueducts from the San Antonio River located three miles above the mission in the Santa Lucia Mountains. In its heyday, San Antonio housed 1,300 Indians and 17,000 livestock. Now one of the more remote missions, located off Highway 101 between Bradley and King City.
Mission San Antonio was secularized in 1834 and then left abandoned between 1882 and 1928. Restoration efforts were made in 1903(-1907) and again in 1948(-1949). The 1949 version achieved a nearly complete restoration.