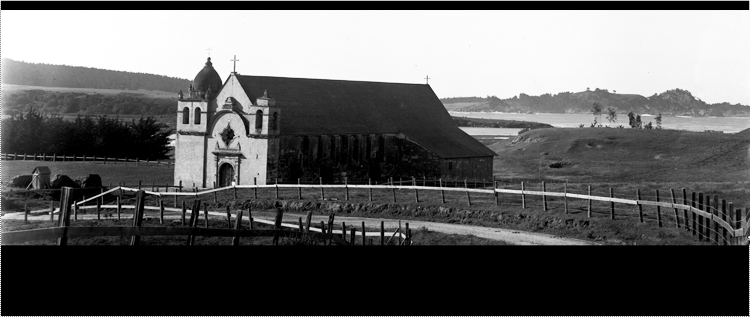 Page last updated: November 17, 2021
All glass plate photographs by Harold A. Taylor. Digital images copyright © 2021 by Pinyon Publishing. No reproduction without permission.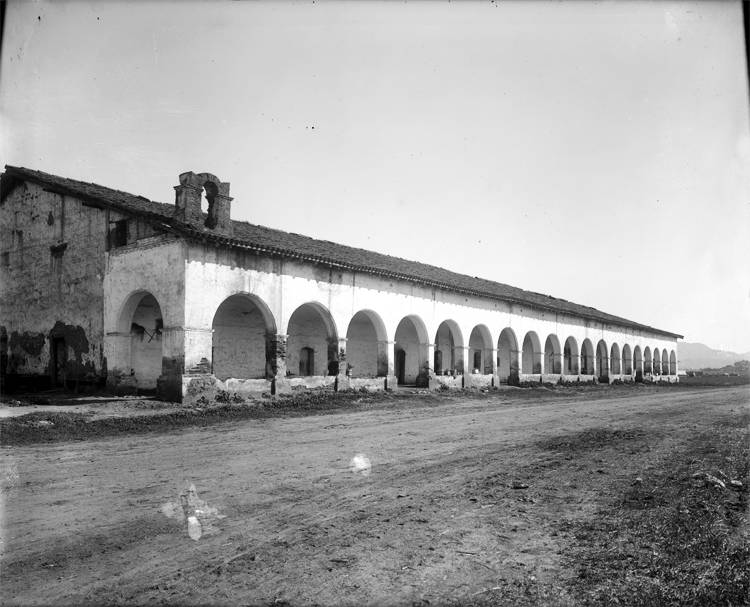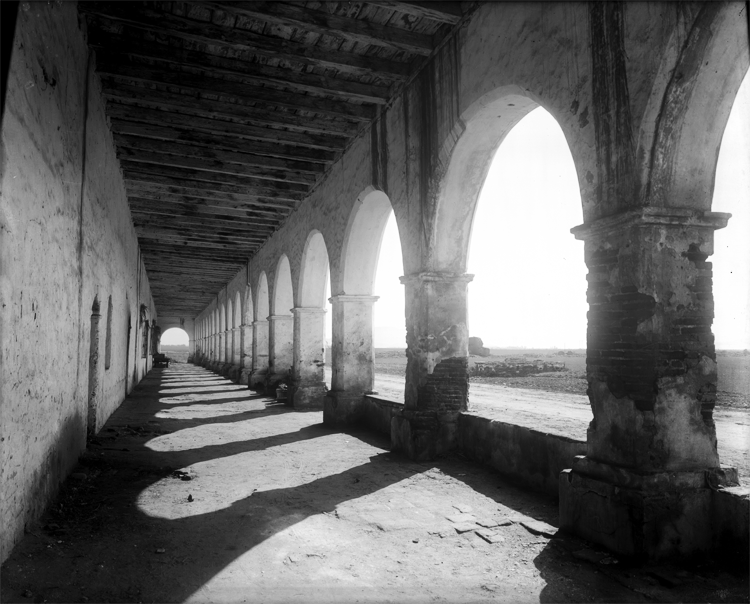 San Fernando Along the Corridor (853, 8"x10")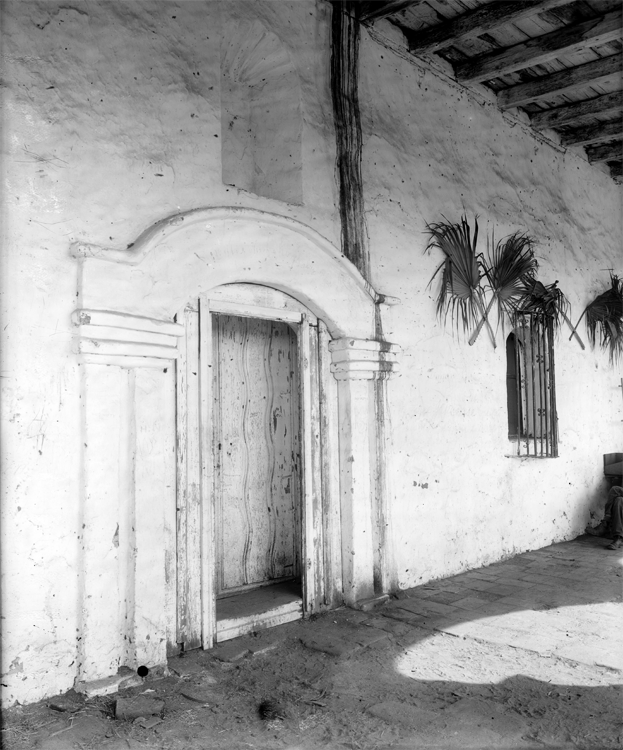 San Fernando Door (854, 8"x10")
The church for this mission endured a long cycle of destruction and restoration, replacements built in 1799, 1800, and 1806; and following the 1812 earthquake, restorations took place in 1879, 1912, 1916, and the 1930s. After irreparable damage from the 1971 quake, a replica was built in 1974. Thus we see the pre-replica version in Taylor's photographs.
A 19-arch colonnade borders the long (243' x 50') adobe building that survived after the church fell to ruins, the church having passed through several leases including a hog farm in 1896. Padres digging in their onion patch found a little gold in the soil before the "first" 1948 discovery of gold at Sutter's Mill in Colona.