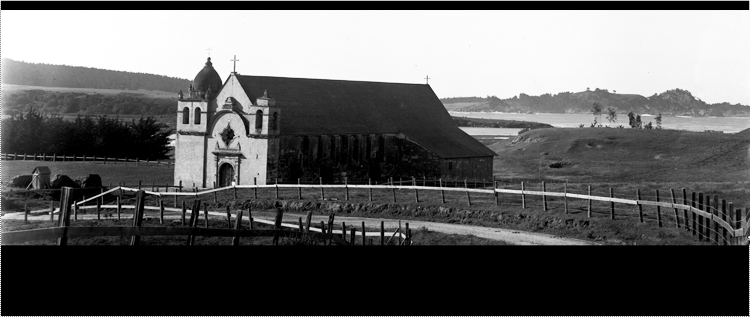 Page last updated: November 17, 2021
All glass plate photographs by Harold A. Taylor. Digital images copyright © 2021 by Pinyon Publishing. No reproduction without permission.
MISSION DOLORES (San Francisco)
Mission Dolores (San Francisco) (2740, 6.5"x8.5")
Harold Taylor probably took his photograph between 1906 and 1918 because the photograph shows no sign of the next-door Victrorian church that was destroyed in the 1906 earthquake or the Basilica (still standing today) which was completed after WWI in 1918.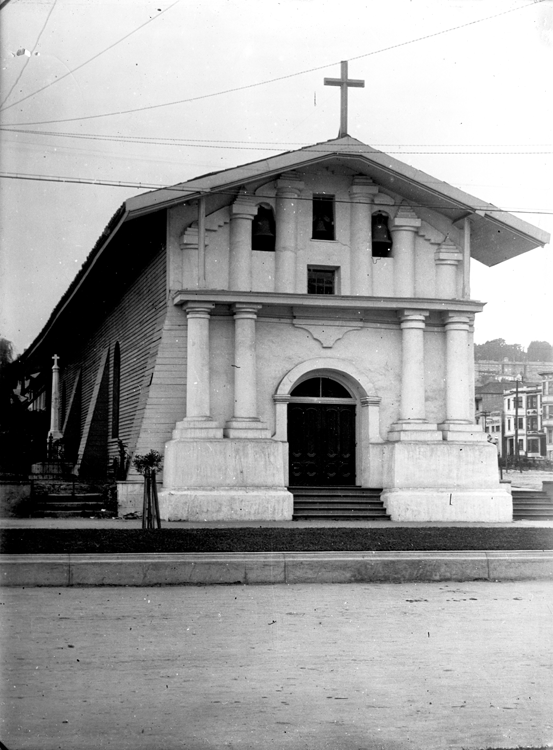 The founders of this oldest intact building in San Francisco originally named it for Saint Francis of Assisi (founder of the Franciscan Order which maintained the mission chain). But the mission soon became known as "Dolores" for the nearby rivulet Arroyo de los Dolores, which was itself named when Lt. Col Juan Bautista Anza led a group of settlers there on the feast day of Our Lady of Sorrow.
One hundred years after the mission's founding in 1776, a large Victorian church was added next door to serve the growing population of San Francisco. The 1906 earthquake destroyed the Victorian church which was replaced with a new masonry Basilica after WWI in 1918. Additional restoration work was done in the 1990s following minor damage from the 1989 Loma Prieta earthquake. The original bells were cast in 1792 and 1797.
In Hitchock's Vertigo Scotty (Jimmy Stuart) follows "Madeleine" (Kim Novak) through Mission Dolores to the cemetery where she contemplates the grave of her deceased grandmother.
More historical information at FoundSF.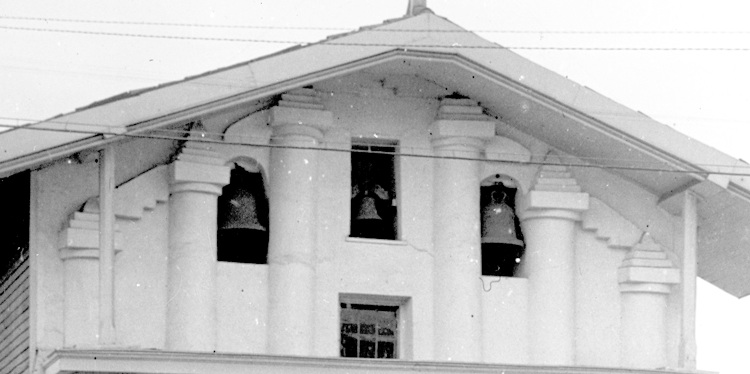 These original bells were cast in 1792 and 1797.