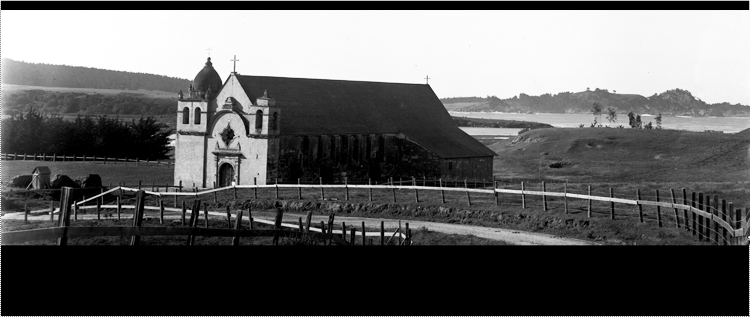 Page last updated: July 20, 2022
All glass plate photographs by Harold A. Taylor. Digital images copyright © 2022 by Pinyon Publishing. No reproduction without permission.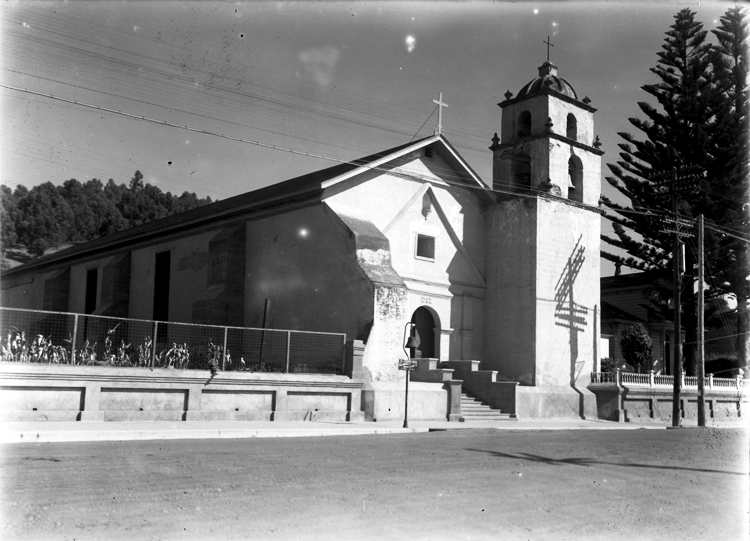 San Buenaventura Front (302, 5"x7")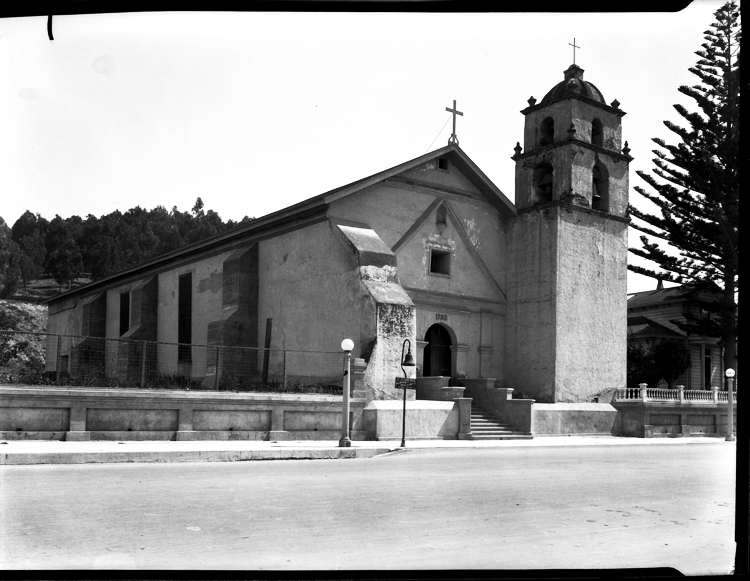 San Buenaventura Front, dated "July 1919" (859, 6"x8", Celluloid)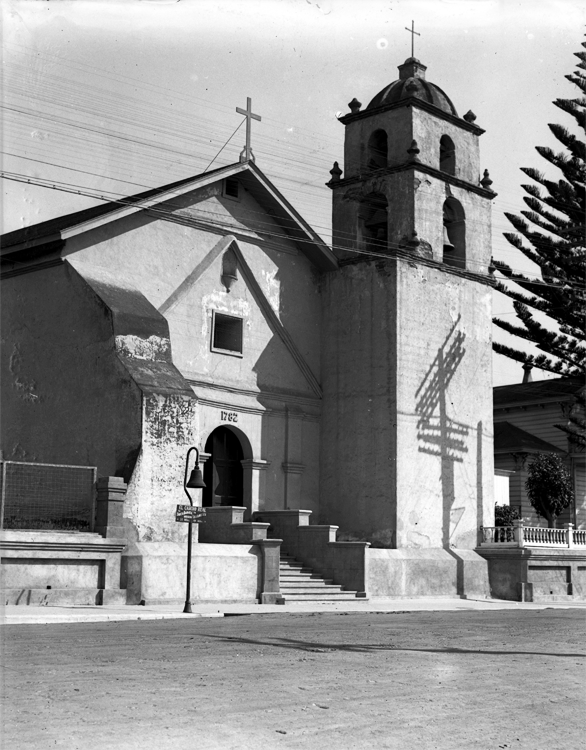 San Buenaventura Front (3630, 3"x4")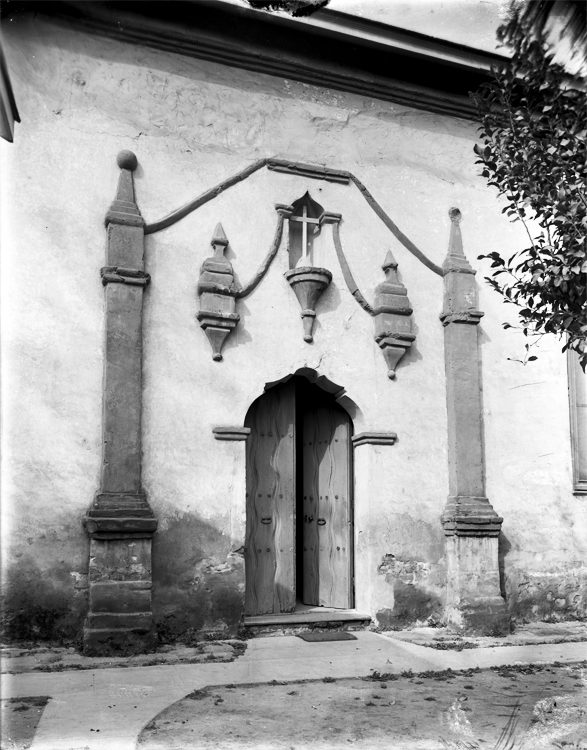 San Buenaventura Side Doorway (2302, 8"x10")
The local Chamash Indians interpreted the Moorish door as a map of the mission: upper lines representing hills around the mission; the cross as the mission; curved lines representing the adjacent rivers.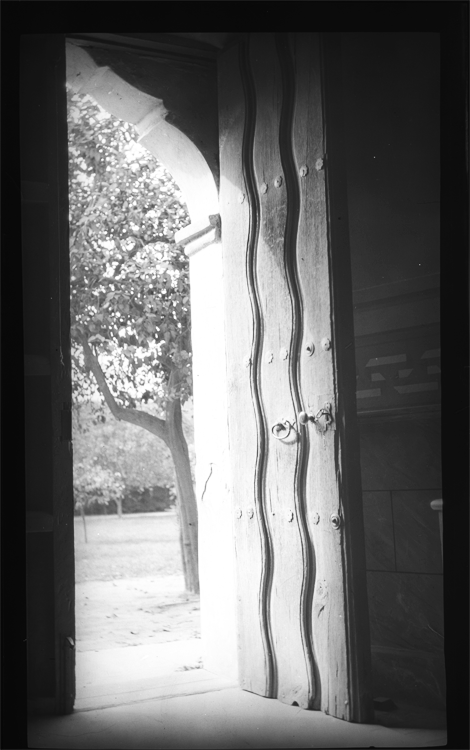 San Buenaventura Open Door (301, 5"x7")
The simple geometric façade of this mission was rebuilt after the 1812 earthquake. Late in the 19th century the modernization movement destroyed original aspects that were then restored to their more original form in 1957.
The Chamash Indians of the area were expert boatmen that constructed boats with flint only (no metals) and took frequent boat trips out to the Channel islands.